Invest in Girls' Rights: Our Leadership, Our Well-being​
STAR Education Manipur, a program dedicated to improving educational opportunities, mirrors the principles upheld by the International Day of the Girl Child—a day designated by the United Nations to recognize and address the challenges faced by girls.
"In 2012, the United Nations designated October 11th as the International Day of the Girl Child, recognizing the distinct challenges girls face globally and the urgent need to address them. This day serves as a global platform to advocate for and invest in the empowerment and well-being of girls, ensuring they can fully participate in and contribute to the building of a better world for all," affirms the United Nations.
Over the years, this day has evolved into a powerful global platform to spark interest for goals that can improve girls' lives and empower them to reach their full potential. In 2023, the theme is a particularly resonant one: "Invest in girls' rights: our leaders, our prosperity." This theme highlights an important aspect of girls' empowerment—a transition from just being passive recipients of assistance to becoming proactive agents of transformation. This day brings to our attention that girls are not just beneficiaries but are strong contributors to our collective future.One of the most crucial aspects of empowering girls is ensuring access to quality education. Education is not only a fundamental right but also a powerful tool for personal and societal transformation. Unfortunately, millions of girls worldwide still face obstacles such as poverty, discrimination, and violence that prevent them from attending school. International Day of the Girl Child shines a light on these disparities and calls for action to provide equal educational opportunities for girls.
In this aspect, initiatives like STAR Education work to empower girl students in the government schools of Manipur. The Manipur State Education Department, in partnership with STAR Education, has embarked on a transformative journey to enhance the educational landscape in the state. In its inaugural year, STAR Education made substantial strides, implementing its unique model in 253 schools spanning 16 districts. These STAR-supported schools have consistently nurtured girls' foundational learning focused on enabling them to unlock their potential and pursue academic excellence. The program's ongoing success relies on its ability to adapt to local contexts while simultaneously meeting global standards. STAR Education has also actively embedded gender sensitivity into every aspect of its educational program such as ensuring equal visibility of male and female characters in artworks and creative stories in learning materials and steps like introducing teaching techniques that ensure equal participation in classrooms. 
An investment in girl/women rights isn't an act of charity; it's a strategic one. It is an investment in a world that is fairer, more inclusive, and inherently sustainable.
Girls are not just passive recipients of empowerment; they are also powerful agents of change. They lead movements, advocate for their rights, and initiate projects that have a profound impact on their communities. Malala Yousafzai, for example, became the youngest-ever Nobel Prize laureate for her advocacy of girls' education. Greta Thunberg, another inspiring young woman, has led the global climate strike movement. These girls demonstrate that age is no barrier to making a difference.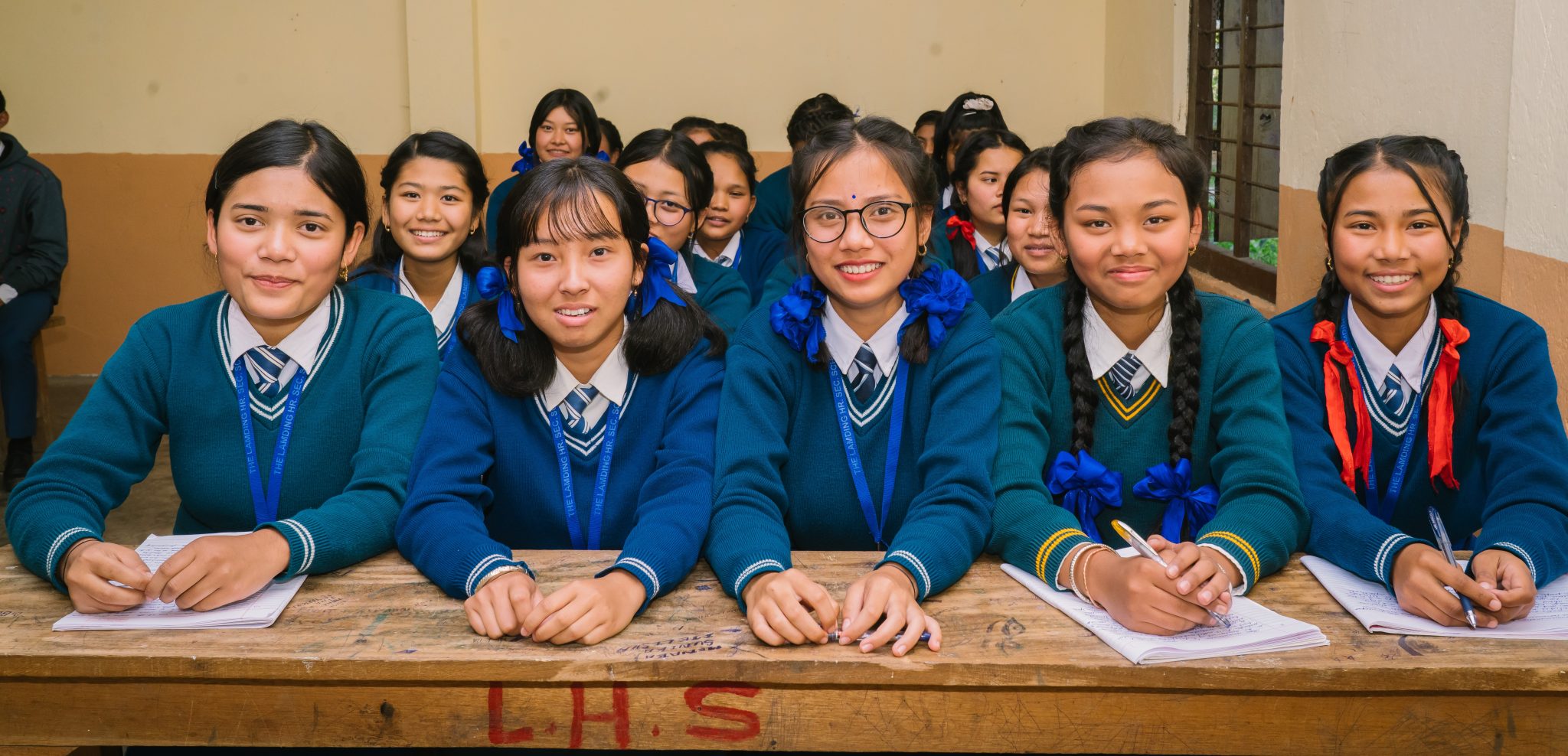 Girls' education has come a long way, but significant disparities still exist. One of the most significant challenges girls face is the burden of stereotypes and societal expectations. This day is a call to break free from the shackles of these stereotypes. It encourages girls to explore careers in science, technology, engineering, and mathematics (STEM), sports, and any field they desire. It reminds us that girls can be both strong and compassionate, leaders and collaborators, independent and supportive.
Educated girls are far more equipped with the skills to make choices about their own future. They possess the power to uplift themselves, their communities, and even their countries out of poverty.The ripple effect of girls' education is profound. A mere percentage point increase in girls' educational attainment can amplify GDP growth by 0.3 percentage points and raise annual GDP growth rates by 0.2 percentage points. Furthermore, each additional year of education for girls translates into a 10-20% increase in their future wages. Notably, women reinvest an astounding 90% of their income in their families, a figure significantly higher than the 30-40% reinvested by men.
Today's empowered girls become tomorrow's leaders, professionals, innovators, and problem solvers. They are the force behind progress, the architects of a better world. This truth finds resonance in the Sustainable Development Goals (SDGs), adopted by world leaders in 2015, where gender equality and women's empowerment are integral components of all 17 SDGs.
At STAR Education, we are unwavering in our belief that gender equality is not just a principle but a foundation for equitable and thriving societies. We endeavor to dismantle the barriers that hinder girls from accessing the same opportunities as boys. As we commemorate the International Day of the Girl Child, let us move beyond rhetoric and take bold, actionable steps. Let us empower girls to lead, inspire, and catalyze positive change within their communities and beyond. Together, we can ensure that girls' leadership and well-being are not just aspirations but the lived reality for generations to come.