International Women's Day in March is a global celebration that recognizes and celebrates women's achievements in various aspects of life. This year's theme, "DigitALL: Innovation and technology for gender equality," highlights the importance of digital innovation in promoting gender equality and empowering women and girls. While digital technology has transformed the way we live, work, and communicate, women and girls in low-income countries still face significant barriers to accessing it, limiting their opportunities and hindering their ability to participate fully in society. In addition to addressing the digital divide, it is important to tackle the broader social and economic inequalities that hinder women's access to education and employment opportunities.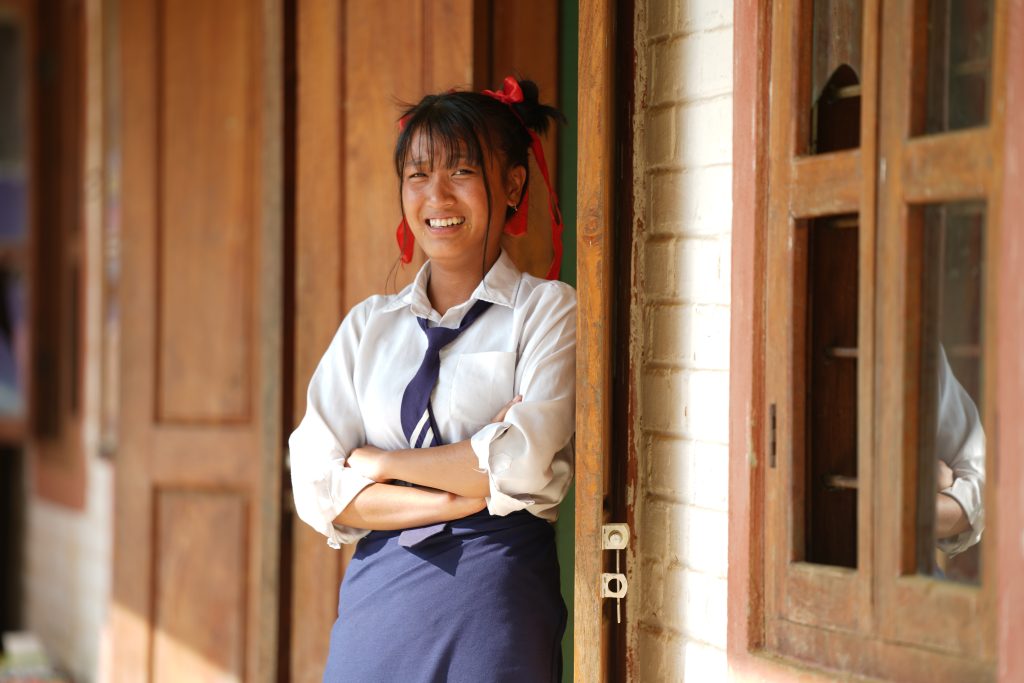 At STAR Education, we recognize the importance of gender equality and empowering girls to succeed in the classrooms. This Government of Manipur initiative is a part of the School Fagathansi Mission under the Hon CM N Biren Singh. It is a comprehensive initiative aimed at improving the quality of education in government schools. By focusing on teacher empowerment, technology-enabled teaching methods and data-driven decision-making, the program seeks to provide every student with an effective and equitable education, enabling them to reach their full potential. The program's emphasis on real-time data and evidence to improve teaching and learning outcomes is innovative and provides teachers with the tools to identify and address areas of weakness in their classrooms.
It is essential to promote gender equality in education by inspiring young girls and breaking down barriers. STAR Education strives to provide female teachers, school leaders and School Supervisors as role models within the classroom and community. The teachers are trained to give equal attention to both boys and girls in the classroom, and professional development and classroom management techniques focus on encouraging girls to be leaders in and out of the classroom. The policy against the use of corporal punishment also means that girls become more confident, expressive and engaged in class.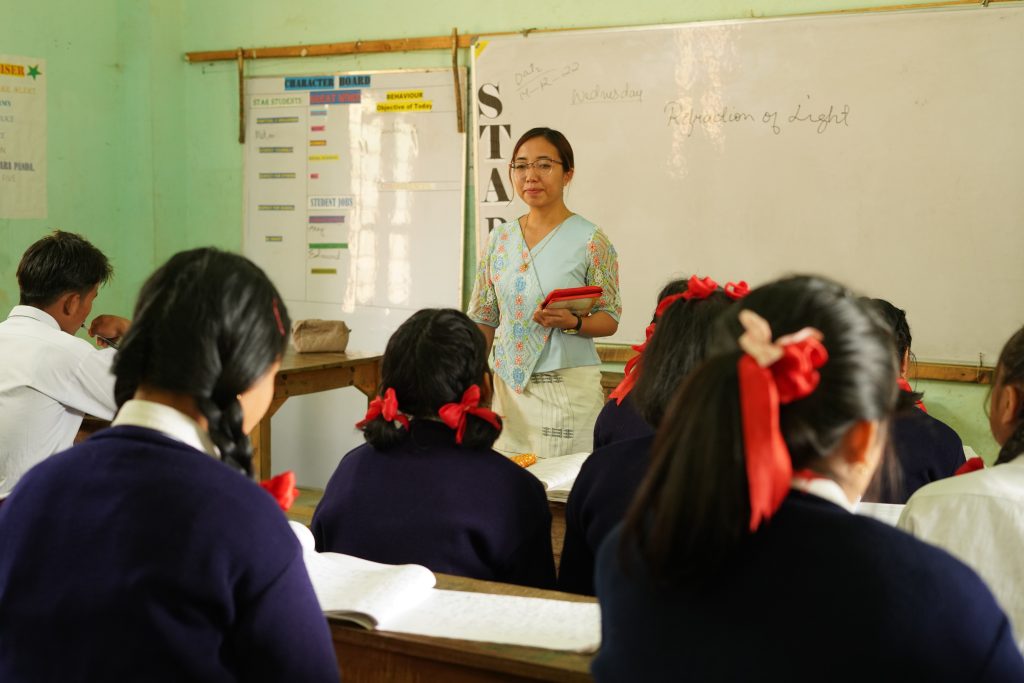 STAR Parent-Teacher Meetings also form a network of empowered partners seeking accountability for their girls' education. Educating girls is crucial for families, communities and nations to prosper and grow, as educated girls are healthier, have the skills to make choices about their future, and can lift themselves, their community, and even their country out of poverty. By educating girls, we change the future of entire communities as women reinvest 90% of their income in their families.
SDG 5, the United Nations Sustainable Development Goal which supports female equality, aims to "achieve gender equality and empower all women and girls" by 2030. Unfortunately, many key indicators are very far from hitting targets, and education is one of the essential areas where solutions must be offered. One of the biggest barriers to reaching gender equity is the lack of global data on girls and women. A recent UN Women article highlights that only 48% of the data required to monitor SDG 5 is available.
It is a fact that the lack of global data on girls and women remains a significant barrier to achieving gender equity. And that makes the capturing of learning data an important highlight of STAR Education. By tracking student progress across indicators like attendance and academic performance, data can be used to develop methods and techniques that directly promote learning outcomes for girls. With the technology driven data monitoring, the outcomes can be calculated near to accurate numbers.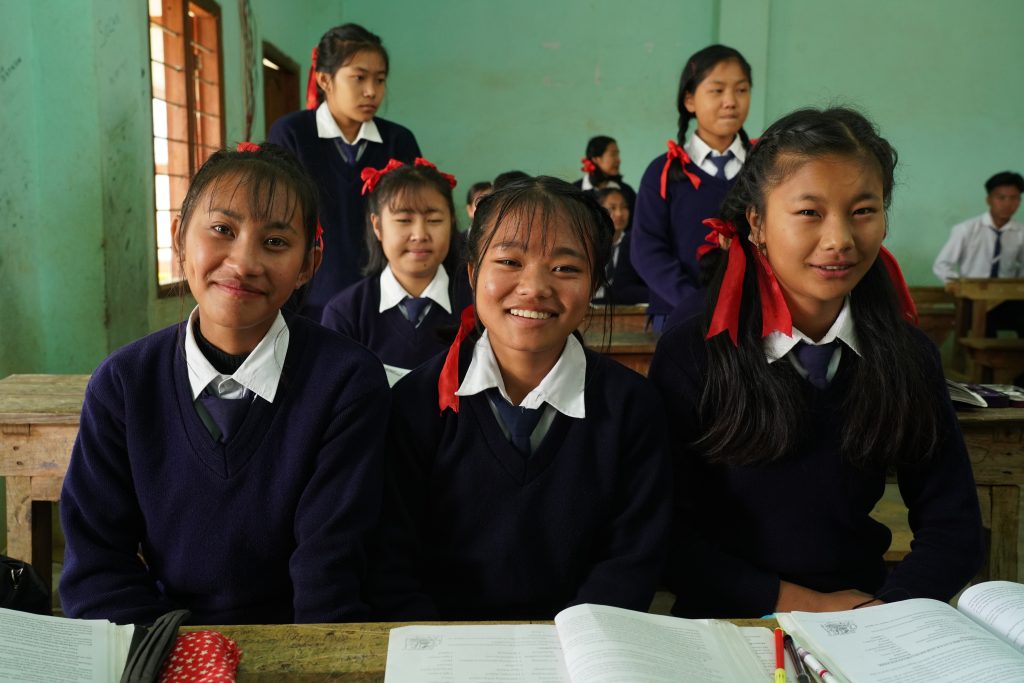 As per the data collected from Class 6-10 in 253 schools under STAR Education, the enrolment of students indicates  a slight increase in female students enrolment in Class 6-10 from 15,611 in 2022 to 15,797 in 2023. The enrolment is an on-going process at the moment and therefore, there is a hope that the number will increase by the end of admission for the year 2023. The enrollment of females in Classes 6-10 is more than male with 13,007 in 2022 and 13,219 in 2023. Statistically, schools under STAR Education consist of 29.64% female headmasters, 53.44% female substitute teachers and 49.68% female teachers. The overall percentage of female educators is around 46.30. STAR Education program is currently run in 253 schools in 16 districts of Manipur through Class 6-10.
The use of technology in education is gaining momentum globally, with the effective use of digital tools increasing students' engagement and teachers' ability to improve lesson plans. To promote gender equity and empower women and girls, it is essential to recognize the critical role of digital innovation. Digital technology can, above other things, provide women with access to education, healthcare, finance and job opportunities, enabling them to achieve their full potential and contribute to the development of their communities and societies.
Governments, civil societies, and private sector actors need to work together to ensure that women and girls have equal access to digital technology and are empowered to use it effectively. This requires investing in digital infrastructure, creating supportive policies, providing digital skills training, and addressing gender-based  discrimination and violence online.
As we celebrate International Women's Day 2023, let us recognize the role of digital innovation in promoting gender equality and empowering women and girls.By working together, we can create a world where every woman and girl has the opportunity to reach their full potential and make a positive impact on society.