STAR Education teams up with relief support groups to distribute Activity Books
In commemoration of Children's Day, STAR Education marked the occasion by distributing thoughtfully curated Activity Books to children residing in relief camps in Manipur.
STAR Education is making a significant impact by distributing STAR Activity Books to children residing in relief camps in Manipur. Partnering with relief support groups, this initiative is part of STAR Education's ongoing commitment to providing educational support to vulnerable children.
Pic: (Left) STAR Activity Books (Right) STAR Education People Director handing over activity books to ENM Crafteria

In the spirit of collective impact, STAR Education has teamed up with ENM Crafteria, Sagolband; Ya_All Northeast, The Youth Network, Kwakeithel; and Matai Society, Bishnupur. This collaborative effort aims to extend the reach of their relief outreach, ensuring that more relief camps
Pic: (Left) STAR Education Relief Outreach team with Matai Society (Right) STAR Education Team at office prepping for distribution of  Activity books for Outreach

The STAR Education Activity Books, thoughtfully designed, align with the Board of Secondary Education Manipur (BOSEM) curriculum. These books serve as invaluable supplementary learning tools for students, covering key subjects such as Science, English, and Maths.   
The intent is to provide students in relief camps with educational resources that complement their academic curriculum.
The STAR Relief Outreach initiative is an ongoing endeavour that has successfully facilitated the distribution of Activity Books to students ranging from KG to Class 10 in various Relief Camps. Notably, over 3000 displaced students across 50+ relief camps in Imphal West, Imphal East, and Bishnupur have already benefited from this initiative till date.
Looking ahead, STAR Education aspires to broaden its impact by inviting more groups, organisations, communities, and individuals to join in collaborative efforts. The goal is to enhance assistance to children in relief camps and create a more comprehensive support network. The distribution of STAR Activity Books will continue throughout the month of November.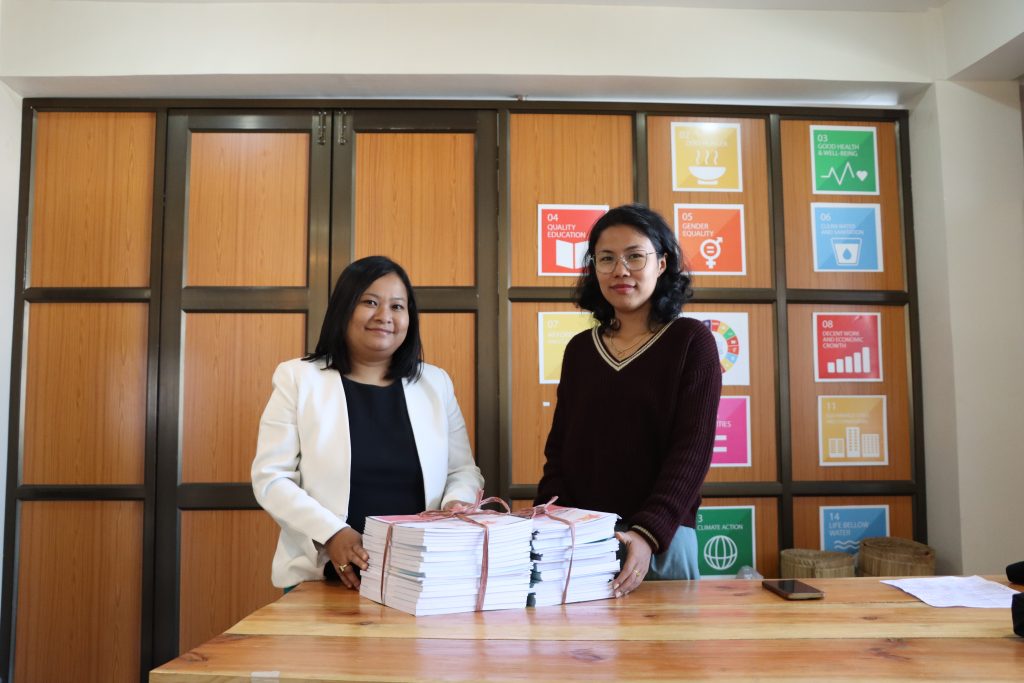 Pic: STAR Education People Director handing over activity books to Ya' All : The Youth Network